Map
hotels

hotel

in Spain

Flexible cancellation, check conditions
Spain is a special country due to the variety of landscapes, traditions and cultures, consequence of its privileged location between the Atlantic Ocean and the Mediterranean sea, and in the border of Europe and the African country.

The Canary Islands offer a great variety of landscapes combining mountain and beach with a weather the rest of the peninsula envy.

In this country, gastronomy is a fundamental part of the culture: Paella, gazpacho, Spanish omelette, squids, octopus or ham are just some of the delicious dishes of the typical cuisine, highlighting for its intense flavors and its simplicity.
Welcome to Hotel Adonis Capital, your hotel near Plaza España in Santa Cruz de Tenerife, located among the main shopping streets, bars and restaurants of the city. Here you will enjoy all the comfort you need to make your stay to be unbeatable.

In our accommodation you will find a cafe with panoramic views of the harbour and the Plaza de la Candelaria, a delicious breakfast buffet served every day and free services such as Wi-Fi and newspapers. In addition, our reception is available 24 hours a day.

If you are looking for a well-connected hotel in Santa Cruz de Tenerife, Hotel Adonis Capital is the ideal choice for its proximity to the tram, bus and also the port of the city. This central location also offers a wide variety of bars, shops and cafés.

See more
HOTEL ADONIS CAPITAL
Cruz Verde, 24
Welcome to Hotel Adonis Pelinor, the hotel located in the street known as San José. Here you will enjoy a centric location next to the best services, facilities and a variety of rooms.

Our reception staff is available 24 hours a day to help you with everything you may need. In addition, they will provide you with all the needed indications so you can enjoy the attractions and activities the city has to offer.

Every morning, you can have a delicious coffee or snack in our cafeteria, available during breakfast times. We also offer free services like Wi-Fi connection and press, among others.


See more
HOTEL ADONIS PELINOR
C/ Bethencourt Alfonso, 8
Welcome to Hotel Adonis Plaza, your hotel close to the harbor of Santa Cruz de Tenerife. Here you will enjoy a privileged location, the best services and the finest gastronomy of Tenerife. The hotel is designed for the most demanding customers, so you will find everything you need in a professional quality surrounding.

The location of the facilities is perfect, close to Plaza España and next to the port of Santa Cruz de Tenerife, from where ferries depart to the other islands. In addition, San Cristóbal de La Laguna and Tenerife Norte Airport are just 8 km away, 15 minutes driving.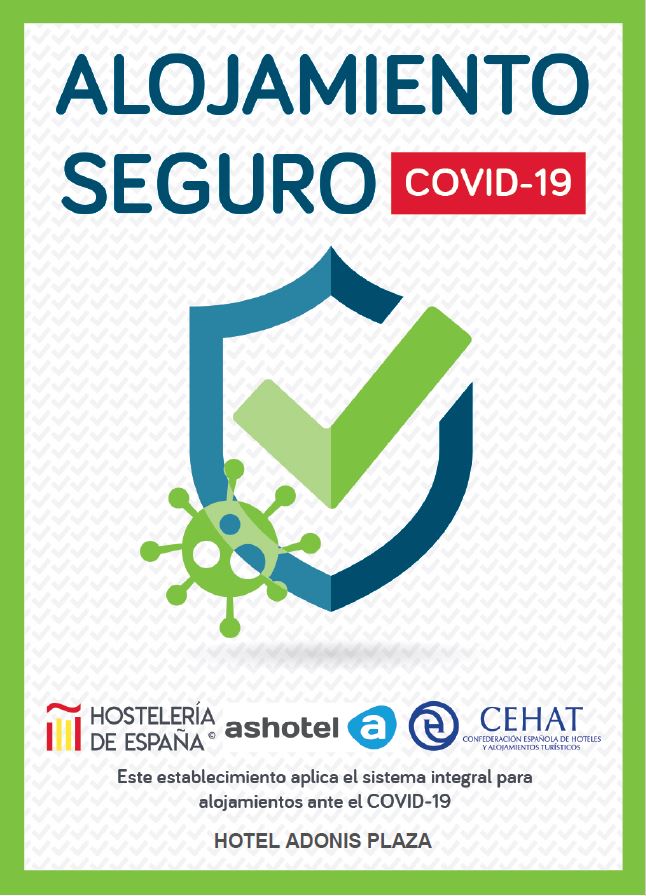 See more
HOTEL ADONIS PLAZA
Plaza de la Candelaria, 10